V-Rod fiberglass rebar - since 1987
Pultrall manufactures V•ROD fiberglass rebars by combining the pultrusion process and an in-line coating process for the outside, sanded surface. The company's manufacturing processes meet ISO 9001 and ISO 14001 standards. In addition, in-house quality control tests are routinely performed along with tests performed by independent laboratories.
V•ROD composite rebar has been manufactured by Pultrall since 1987. The FRP (fiber-reinforced polymer) composite rebar is made from high strength glass fibers and an extremely resistant vinyl ester resin. The glass fibers impart strength to the rod while the vinyl ester resin imparts excellent corrosion resistance properties in harsh chemical and alkaline environments.
A carbon/vinyl ester product is also available for structures that require more stiffness and enhanced mechanical properties. Fiber-reinforced polymer (FRP) rebar significantly improves the longevity of civil engineering structures where corrosion is a major factor.
Compared to conventional steel rebars, composite rebars are perfectly optimized for concrete structures, that are:
Subjected to deicing salts
Need electrical and/or magnetic neutrality
Used as waterfront structures in salt water or in coastal areas
Subjected to corrosive agents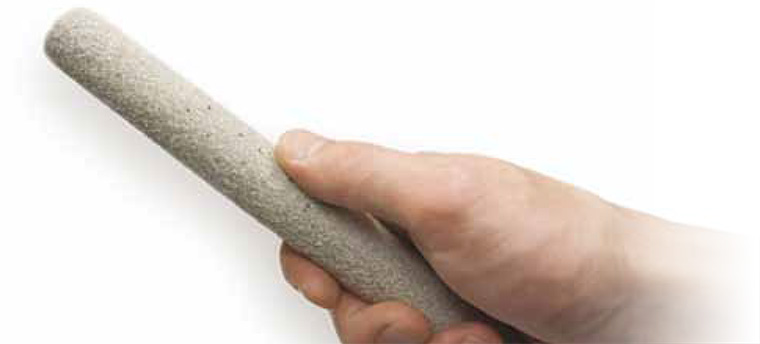 About us
Founded almost 30 years ago, our organization has always been a leader in the composite materials market distinguishing itself by its dynamism, its team and the on-going research for improved materials and production methods. Whether you have specific needs for a pultruded profile or you're in an exploratory mode and looking for a different technology that allows for characteristics and performances that usual materials (wood, Plastic, metals) cannot fulfill, your quest for a STRONG and FLEXIBLE partner has come to an end, you're at PULTRALL!
National Bank SME AWARDS
Quebec, September 12th 2011 – National Bank Financial Group announced today the Québec – Chaudière-Appalaches and Est du Québec regional winners for its 18th edition of their National Bank SME Awards recognition program.
The ceremonies of the 2011 National Bank SME Awards were around the ''Be decisive'' theme, sustained with messages such as ''The pride to decide''.
''Sources of inspiration, the winning entrepreneurs are the ones that decide. It is why National Bank is particularly proud to highlight the outstanding realisations of companies that stand out because of their competence, dynamism and their excellent human resources management'', declared Mrs. Diane Déry, vice-president, Sales and business services, Quebec and Eastern Quebec, National Bank. ''With the National Bank SME Awards, we wish to emphasize the exceptional performance of Quebec's businesses and pay tribute to leaders of the four categories: SME, small business, agricultural SME and exporting SME'', has she added.
Winners of the 2011 edition for the Québec – Chaudière-Appalaches and Est du Québec regions:
Category ''SME'' (sales between 5 and 40 millions $)
QUÉBEC – CHAUDIÈRE-APPALACHES REGION
Bronze Winner Pultrall inc., Thetford Mines
Bernard Drouin, President and CEO
www.regionthetford.com/
INNOVATION AWARD
The 21st edition of the annual ADRIQ (Industrial Research Association of Quebec) Gala took place Thursday, November 25th 2010 at the Windsor Station in Montreal.
During this event, Pultrall received an Innovation Award in the Technological Partnership category which highlights the outstanding contributions and accomplishments of companies and research partners.
This award recognizes organizations that have set themselves apart in developing and commercializing competitive products with great added value, able to sustain the growth and profitability of such companies.
The associated establishments, in this case the Université de Sherbrooke as Pultrall's partner, contribute to stimulate and sustain the youth's interest for techno-scientific studies and careers.
The ADRIQ Gala is the most prestigious event of the industrial innovation sector in Quebec.
www.adriq.com/
www.usherbrooke.ca
SYNERGY AWARD FOR INNOVATION
On November 10th 2010, Professor Brahim Benmokrane, from the Université de Sherbrooke, and Pultrall were presented the Synergy Award for Innovation by the Natural Sciences and Engineering Research Council of Canada (NSERC). Among the participants to this event were Mr. Steven Blaney, deputy of the Lévis-Bellechasse electoral district, Mrs. Suzanne Fortier, President of the NSERC and the research vice-dean of the Université de Sherbrooke, Mr. Jacques Beauvais.
Originators of the composite material reinforcement rods for new concrete infrastructures, Pultrall and the Université form a very productive team based an exceptional collaboration that was initiated about 20 years ago. The Synergy Award for Innovation comes with a $200 000 research grant for Professor Benmokrane while Pultrall is given the opportunity to hire an industrial Research & Development post-doctoral NSERC scholarship holder for two years.
www.nserc-crsng.gc.ca
www.usherbrooke.ca
defiinnovationestrie.ca